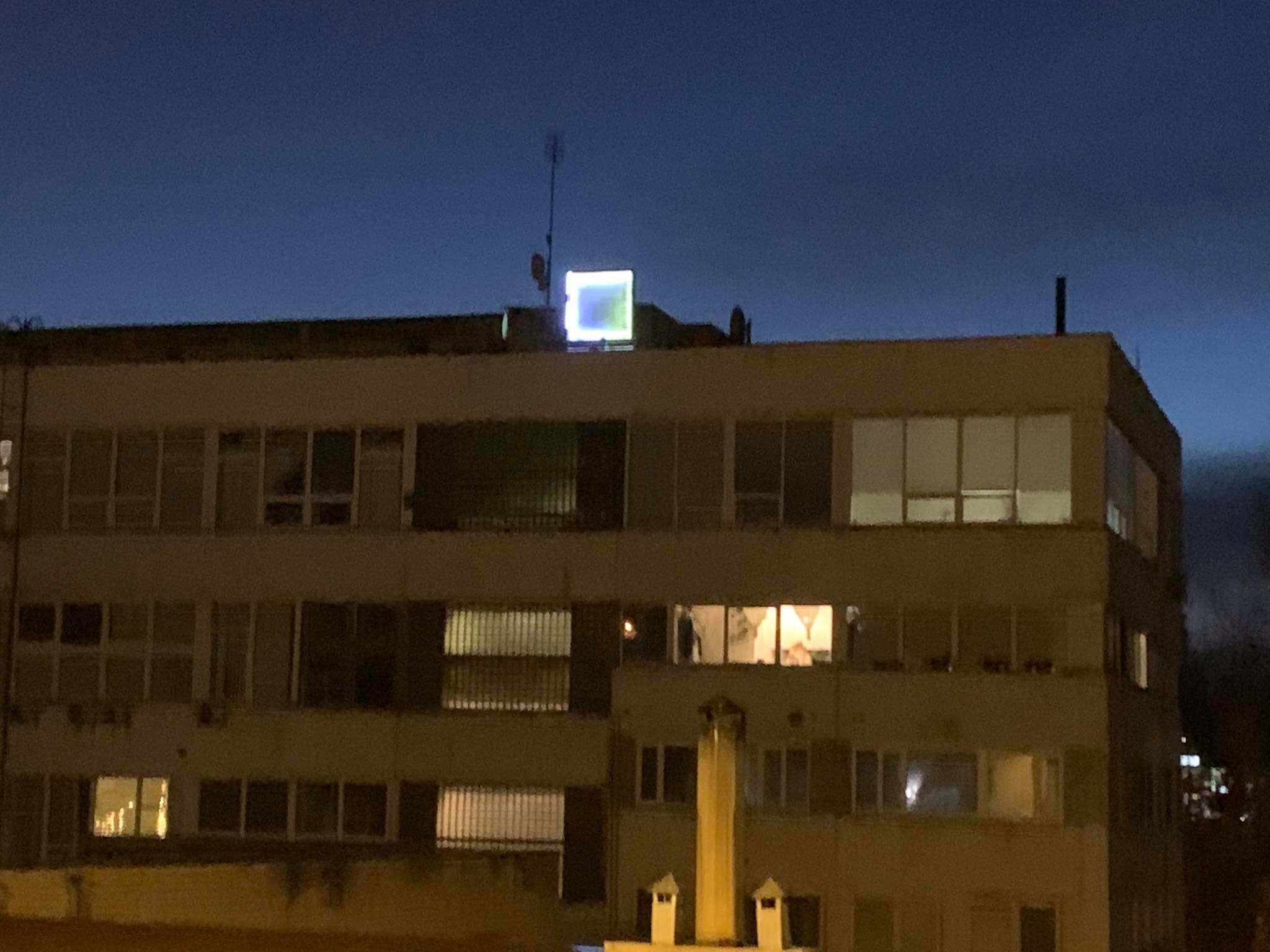 Excursion around the building
Excursion around the former institute of electrography and its current variants.
2021 10 24
On the occasion of the finishing one part of the Healing Building's Body we invited visitors to attend an excursion in the former institute for electrography "Vileišio 18".
The team of the project – architects Julija Jurevičienė and Eugenijus Byčenkovas and curator Monika Lipšic guides visitors and neighbours through the corridors of the "horiziontal skyscraper" Vileišio 18 and its various spaces to present the processes and ideas behind that are hopefully leading for a future renovation of the building. The team of creators believe that the renovation of the building should be seen as a healing of the building's body and its materials as fibers.
The idea of this experimental project was to create a series of methods to build the culture of discussion and strengthen the community agency in the process of a futures renovation of the building.
Vileišio 18 loft community is a community in Vilnius Antakalnis district, connecting people living and working in the former building of Electrography scientific research institute and production factory active from 1957 till 2003. The institute produced information technologies, created specialized materials for it, developing electronic control and measurement machines as well as medical equipment. The first ever copy machine in the USSR called ERA was also produced here.
The house is huge 4 floor 11585 sq meters building located in Vileišio street, running by the river Neris, currently inhabiting ~ 120 people (82 lofts built) along with big and small companies from car repair shop to working cloths sewing factory to sound production studio to film studio to neon lighting producers Neonita (the only neon light producers in Lithuania; prompting us with a title for the project) to children theatre, to 2 yoga and dance studios and a canteen downstairs where car mechanics as well as sound producers and actors from upstairs and local policemen from the other side of the bridge drop by for lunch.
The population of the building is in general artistic and creative, many of the people had renovated their facilities fully; the community of Vileišio 18 is friendly (borrowing and lending things to each other, asking favors, walking dogs together etc.), mainly youngish (the building doesn't have an elevator for daily use, though there is a factory elevator operated by a special person upon request by the phone call). Little companies inhabiting the building are mainly small private businesses, settled here for a long time due to cheap rent and unrenovated facilities. The choreography of the space in Vileišio 18 is rather random and inert, adjusted with certain chaotic beauty and the feeling of the time capsule to it.