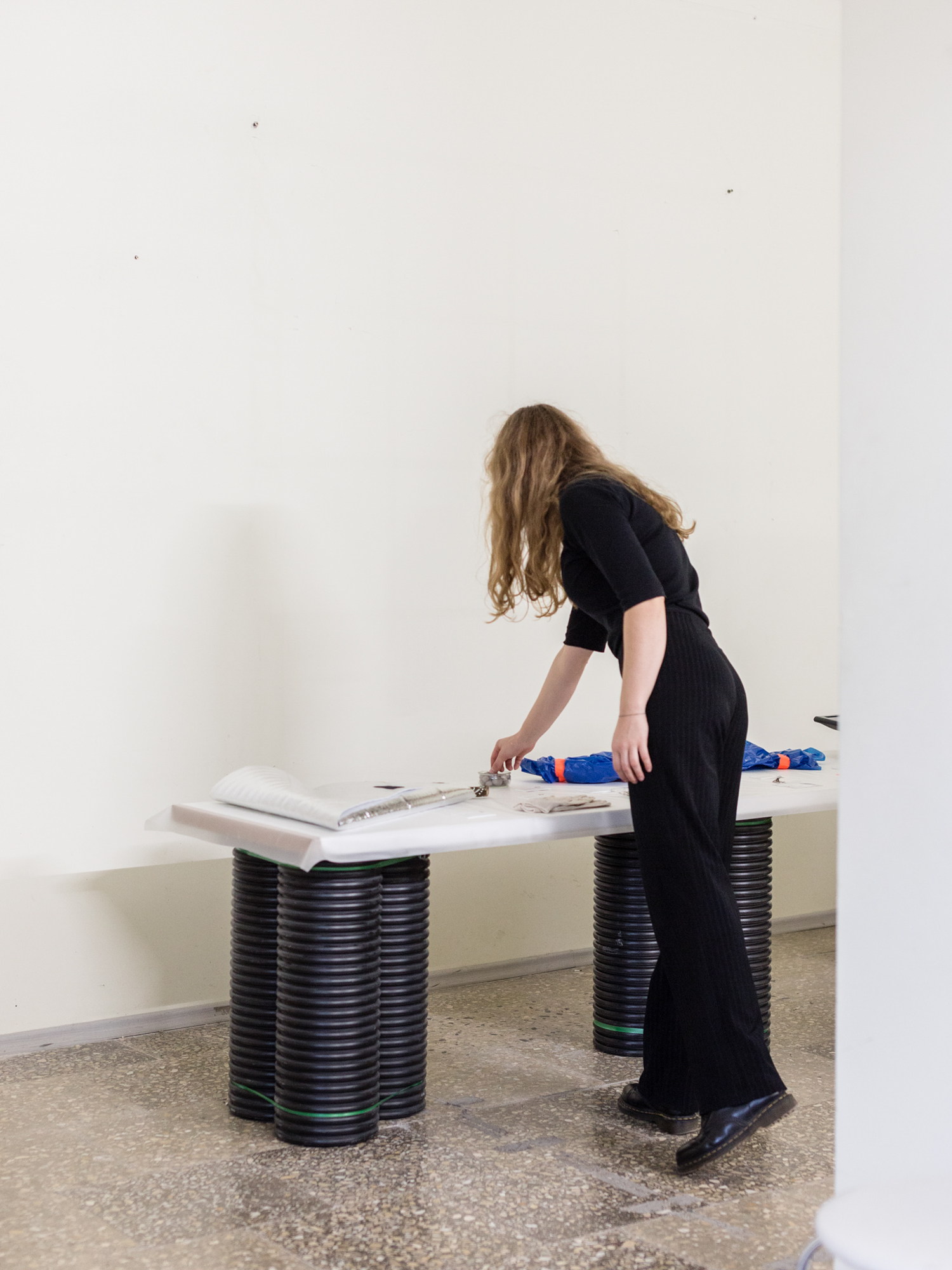 Moments of the Experiments' platform exhibition
Moments from the presentation of the results of the Experiments' platform 2021 programme.
2021 11 14
From artistic research to practical interventions, 20 Platform participants, with the help of mentors, spent half a year developing their ideas and developing alternative methods of architectural practice. We invite you to get acquainted with the results of this process in the photos. The results of the experiments were exhibited at the cultural complex in the SODAS 2123 for three weeks, from October 23 to November 14.
The projects that emerged during the Experiments' platform programme offered a complex ground for an exhibition design which consisted of unexpected playing with boundaries, provoking sharp-edged thoughts, and rough sketching on the topic of future architecture.
Following these, as keywords, the exhibition offers visitors to explore the boundaries of architecture in the works while at the same time exploring the space boundaries wandering through non-white-cube transitional (yet capable to become public) spaces of SODAS 2123. The whole exhibition explores the topic of "extending the boundary" through the materials used. White rubber bands are being stretched through the space indicating the path of the exhibition while still referring to the moment of tension and discomfort. The sharp-edged theme goes through the exhibition in a form of sharp metal holder elements which hold in place due to tension. And the last layer – templet-like artwork tags pinned with needles – touch on the topic of a rapid sketch format of the Experiments' platform. All three layers are "sewn" together with artworks into yet shapeless experimental architecture "bodies".