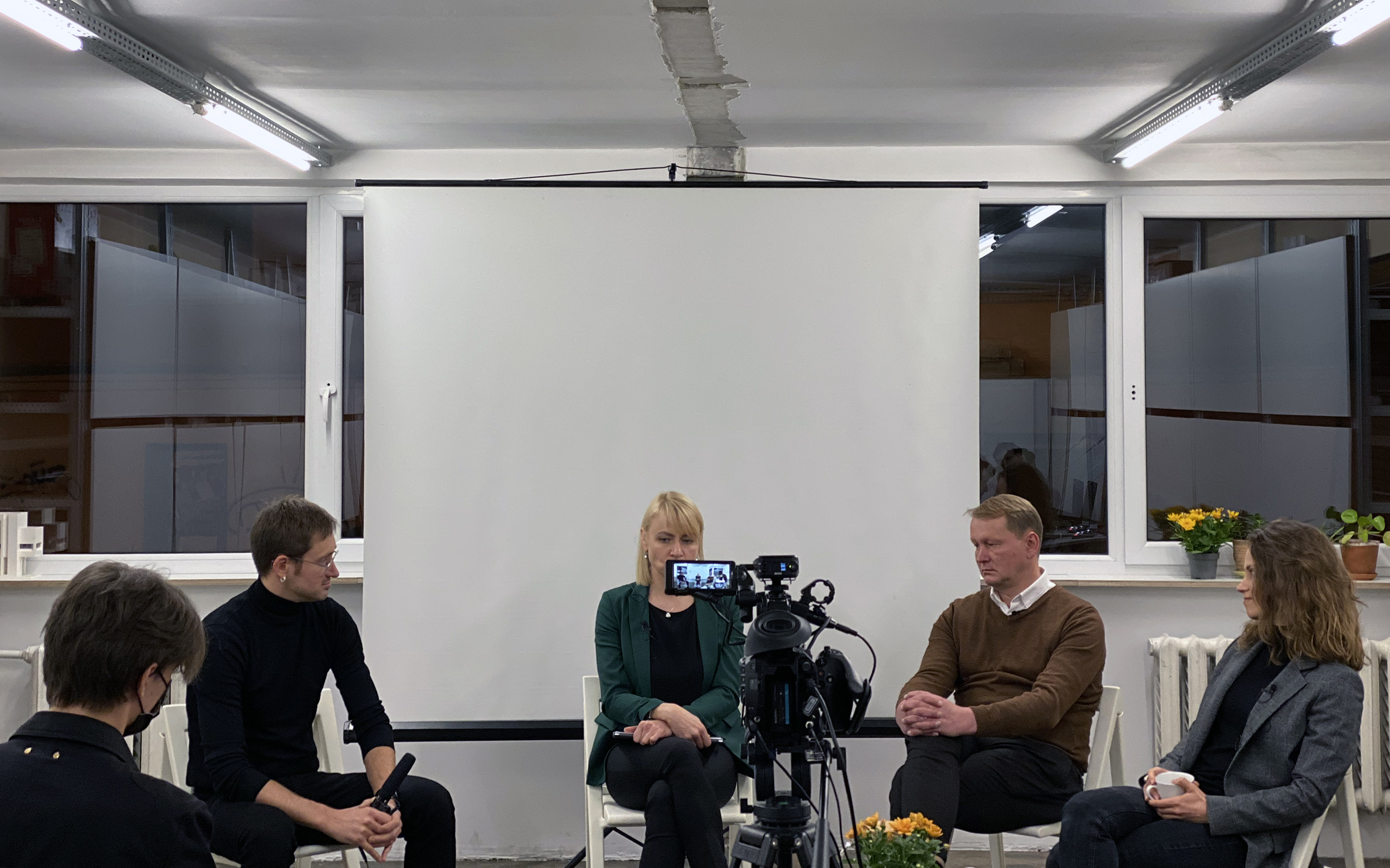 Discussion: *Composting laboratory
On the eve of the Architektūros fondas' Forum, a discussion on the future of organic waste sorting in Lithuania was organized by the participants of the Experiments' Platform – "Com(e)posting".
2021 10 22
Specialists discussion on organic waste management in Lithuania: how does bio-waste disposed of in the landfill affect our environment? How can we reduce organic waste in an urban environment? How to manage organic waste in the framework of a circular economy?
Moderator – Domantas Tracevičius, VšĮ "Žiedinė ekonomika" director;
Participants:
Raminta Radavičienė, viceminister of Ministry of Environment;
Ramūnas Juodėnas, director of Utena Regional Waste Management Centre;
Ieva Punytė, "Green Genius" head of development projects;
Organisers: Micro-empathy collective.
Partners: Lithuanian Interdisciplinary Artists' Association, SODAS 2123, The Nordic Council of Ministers Office in Lithuania.