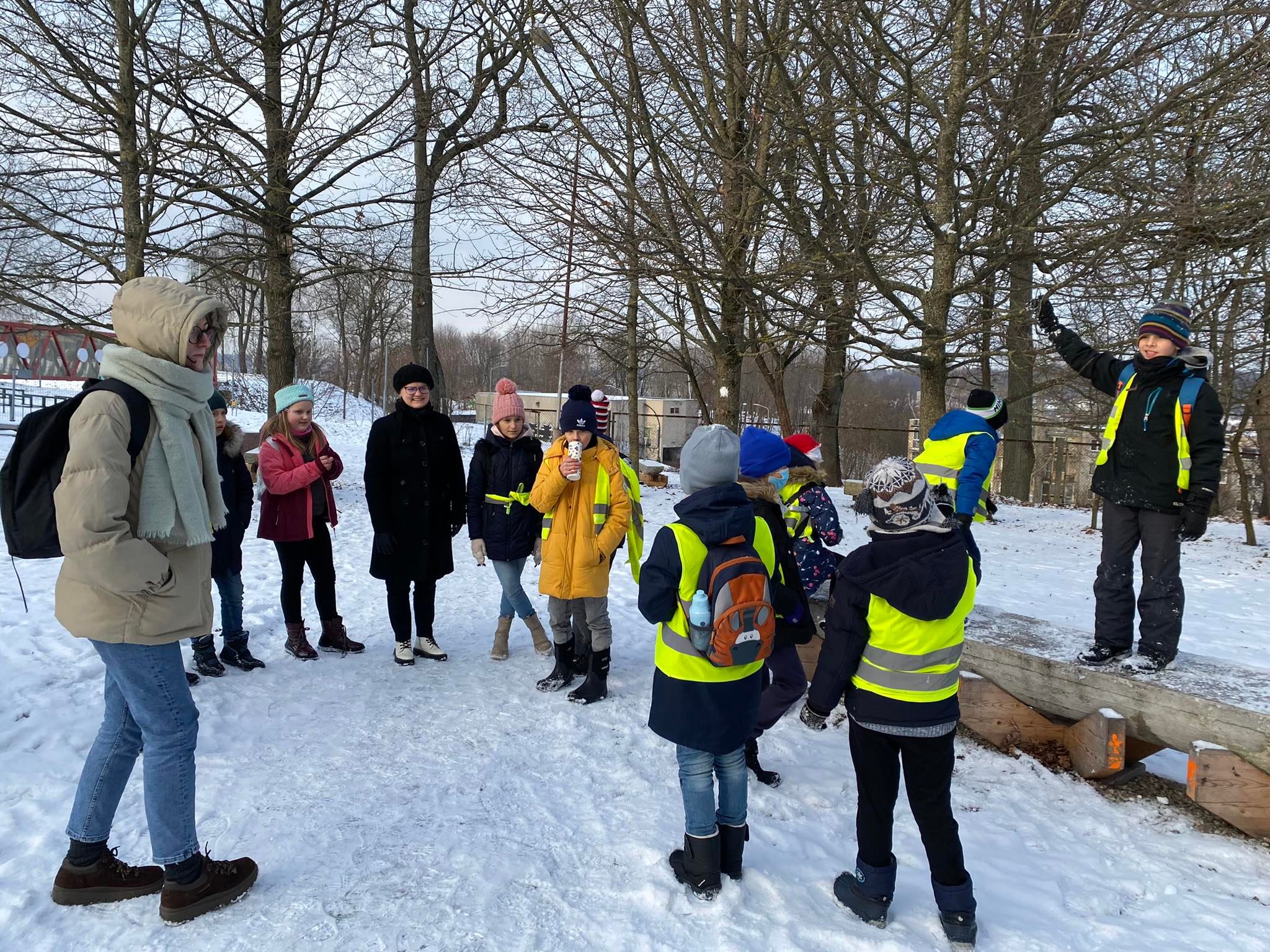 Com(e)posting education for children
Com(e)posting informal education on the principles of the circular economy has become part of the program of the Gatvės Gyvos day camp "Little Guardians of the Planet".
2021 12 02
On a snowy Saturday afternoon, "The Little Guardians of the Planet's Treasures", participating in the "Gatvės Gyvos" Education Saturday program, visited the SODAS 2123 Cultural Complex and learned about circular economy and the organic waste sorting project – "Com(e)posting".
Gabrielė Janilionytė, representing the Micro-empathy team, introduced the children to the SODAS 2123 cultural complex – the participants of the education visited the inner yard, learned about the benches made of reusable materials, the sculpture park, and visited the ecological community garden, where they learned about the Vivarium and Com(e)posting project.
Later, the education moved to the spaces of Architektūros fondas', where the participants had an engaging lecture and Q&A session with the creators of the Com(e)posting project (Emilija Rakutienė, Augustas Lapinskas) about the sorting of organic waste, its importance and different composting methods, development history and operating principles.
Organisers: "Gatvės gyvos" and Micro-empathy collective. Workshop tutor: Gabrielė Janilionytė. Speakers:  Emilija Rakutienė ir Augustas Lapinskas.
Partners: Lithuanian Interdisciplinary Artists' Association, SODAS 2123, The Nordic Council of Ministers Office in Lithuania.