<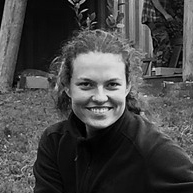 Beatričė
Umbrasaitė
Communications specialist and a project manager working with creative placemaking, civic participation and social innovation.
After her Media and communication studies in Glasgow and Rotterdam, Beatrice continued her studies at Vilnius Academy of Arts where she has received her master's degree in Cultural policy and cultural management. Since 2019 she is a co-founder of an association IDEAS GARDEN, facilitates an urban garden and implements creative placemaking projects.
Currently, Beatrice is a part of Create Lithuania programme. Together with a team, she works at the Ministry of Environment, where they implement a project named "Dialogue between a city and its people: public space and citizen participation".